Posted on 11/7/2013, 2:58 pm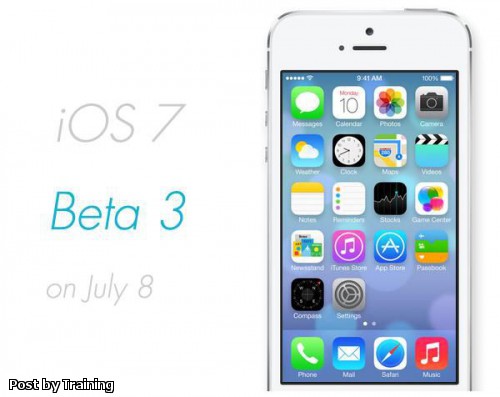 Apple iOS 7 Beta 3 for iPhone 4/4S | 4.10 GB
Model: iPhone 4S , iPhone 4 (GSM Rev A), iPhone 4 (GSM) , iPhone 4 (CDMA)
Apple released iOS 7 beta 3 right on cue Monday morning, and the new software is now available for developers around the world using the iPhone, iPad, iPad mini and iPod touch. Following the release of Apple?s initial over-the-air (OTA) update, the iOS 7 beta 3 installation files have now been added to Apple?s developer portal. Along with them, of course, is the full change log detailing all of the new features and bug fixes included in iOS 7 beta 3. For those interested in seeing exactly what Apple changed and added in this latest software release, BGR has been provided with the complete iOS 7 beta 3 change log and it is posted below.
To install:
Step 1: Connect your iPhone or iPod touch to your PC or Mac and launch iTunes.
Step 2: Select your device from the pane on the left or click the ?iPhone? button on the top right hand corner of iTunes.
Step 3: On the main screen of iTunes, you should see two buttons; one says Check for Update and the other one says Restore iPhone. If you?re on Windows, hold down the left Shift key on your keyboard and click on Restore iPhone. If you?re on OS X, then hold down the Alt key.
[You must be registered and logged in to see this link.]
[You must be registered and logged in to see this link.]
[You must be registered and logged in to see this link.]
[You must be registered and logged in to see this link.]
[You must be registered and logged in to see this link.]
[You must be registered and logged in to see this link.]
[You must be registered and logged in to see this link.]
[You must be registered and logged in to see this link.]
[You must be registered and logged in to see this link.]